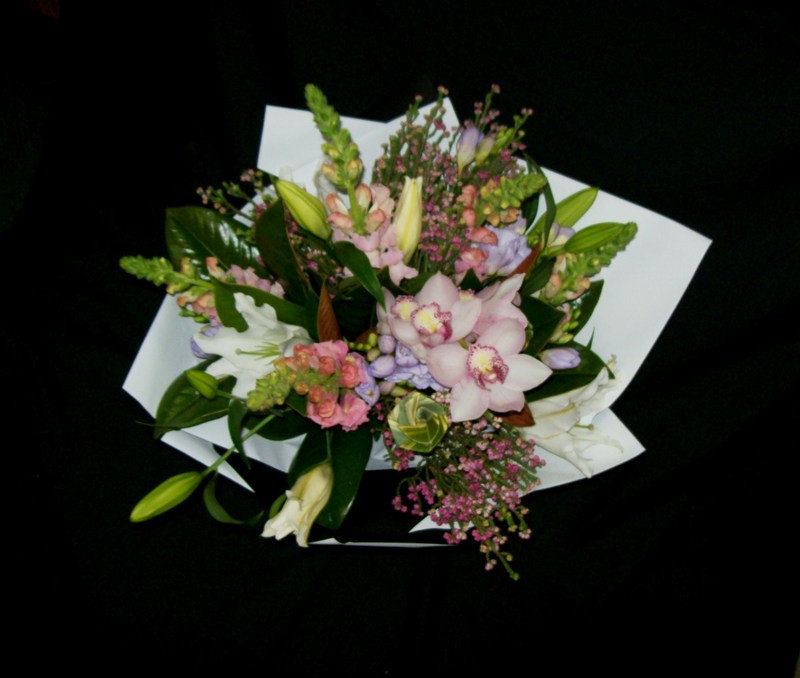 PRETTY IN PINK
Pretty in pink, a beautiful array of the softer colours, sure to please the lucky recepient, flowers may differ according to availability.
<BR><BR><BR>Here at Basketique in Hamilton, Waikato we have over 15 years experience in floristry, ranging from flowers for gifts and special associations, to flowers for weddings, flowers for Expo's and flowers for events. We order in all of our flowers fresh from a wholesaler so you are guaranteed they will be fresh and presented perfectly for each occasion.
Having done flowers and flower arrangements for events throughout the Waikato and nationwide; from the flower arrangements at the Hamilton 400 V8's, to full flower arrangements at weddings throughout New Zealand, gives you reassurance that we will not only deliver on time but to complete satisfaction.
Look for similar items